"Dream big", says Suraj Kumar from Uttarakhand, founder of the independent Dehradun based weekly magazine 'The Dehradun Street'.
There are many young writers who are enthusiastic to get published and let the world know about all the stories they have to tell. But, getting to know about these opportunities and the right platforms has always been difficult. This is why The Dehradun Street is a revolution of its own. Suraj started it as a dream on 15th September 2015 which has manifested itself into reality now. It is a platform for the young talent of Dehradun and Uttarakhand to showcase their writing skills.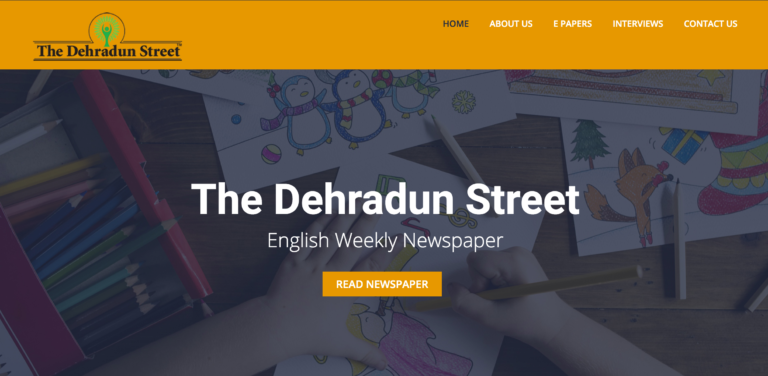 The newspaper has a plethora of sections including art, poetry, music, literature, drama, Bollywood, theatre, spirituality, health, media, sports, and much more. Suraj Kumar is an inspiration for all the young and budding writers who want to make it big in the writing as well as the journalism world. That the talent of writing can also be used as an entrepreneurial source is something most of the youth today forget. Suraj has made it possible. He also offers a stage for other writers to narrate their stories in front of the world.
Suraj did his schooling from Ann Mary School in Dehradun and completed an integrated BBA and MBA course from IIPM. He then did an internship with an advertising agency for four months where he realized his passion for advertising. After that, it was while working with Tupperware in Selaqui that he knew that he had to do something of his own, and start his own business.  The initial years, he says, were undoubtedly the hardest. Getting the right investment and revenue is always the main worry. But as he started his newspaper venture, Suraj never looked back. For his amazing efforts and achievements as a young entrepreneur, he has been appreciated by the Chief Minister of Uttarakhand himself!