The hand-woven woollen shawls with geometric or colourful motifs of Himachal Pradesh are famous all around the country. So are the famous Himachali topis and scarves! However, despite the popularity of these hand-woven products, the weavers are finding it extremely difficult to survive.
While the demand for hand-woven Himachali products remains sufficient, the rise in machine-made products is now dominating the markets. The tourists want to buy authentic hand-woven Himachali woollens but most of the time they find themselves getting tricked into buying machine-made woollens. The worst part is the tourists are made to believe that these clothes are hand-woven and they end up paying a hefty amount in the process! This does not help the tourists nor the handloom weavers.
It is this plight of the handloom weavers of Himachal who started losing the market and income that inspired Kiran Thakur to come up with HimalayanKraft. HimalayanKraft is an e-commerce venture based in Himachal and neighbouring states and directly involves the weavers. The venture was started in 2018 and has more than 200 weavers working along with them as well as more than 30 weaver societies and 50 Self-Help Groups. The start-up has gone international and now deals with retailers all over the country.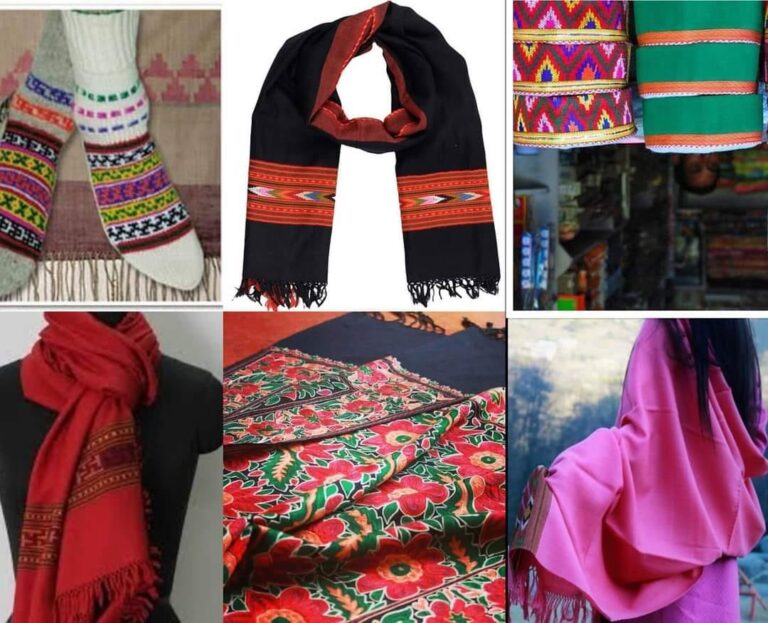 Thakur's journey started as a tourism professional and later, a business tour consultant in New Delhi. With his experience in the tourism sector and as a business consultant, Kiran developed the confidence and motivation to start his start-up. He went back to his home in Kullu and carried out his own research. He realized how power loom products would be passed off as handloom products and how the handloom weavers continued to lose out despite the growing demand for their products. He reached out to his old friends with the idea, but it was Jagat Thakur, now his business partner, who had faith in him. The two friends started by selling their first Kullu shawl on Amazon. The duo today has their website selling a number of handloom products ranging from shawls, stoles, socks, mufflers, and jackets. They have successfully ensured income for the handloom weavers of the state at a time when the plight of the handloom industry has been extremely precarious.