We are doing some inspiring stories of our Margshala alumni and trying to let people know how dreams can change our lives, irrespective of where we hail from. Today's story is about Kishore from Pithoragarh region of Uttarakhand.
A budding entrepreneur now, Kishore was initially drawn to a job in the Army like most other young people from Uttarakhand. With our numerous conversations with many young people from the region, we saw that most of them are fascinated by the Army and want to pursue it as a career option, something which differentiates them from young people in the rest of the country. Fascinated by the Army, Kishore gave the entrance exam for defence. He passed the fitness test but could not clear the written test. "I did not have much interest in studying," admitted Kishore.
But his story had only begun. Kishore started getting trained in computers and gave an exam for a government job in skill development. He cleared this exam and joined a new job in the year 2015. "But the salary from the job was not much, and that is how I took to trekking whenever I got the time," said Kishore. 
He would accompany tourist groups from other parts of the country and take them trekking. He and his friends would help tourist groups with directions, carrying their luggage, and showing them around. He did not have any official tourist agency, he would come across the tourist groups solely through his networks and connections. He and his friends would explore new places and earn their pocket money from these treks. For Kishore, this was how the idea for his trekking venture started.
Because he was also working in his Skill Academy job, this was a period of very hard work for Kishore. He managed his time in the two spheres and tried to fulfill his responsibilities in both his jobs. But the Covid outbreak changed everything.
The pandemic saw a huge loss of jobs and like many others, Kishore was not spared from its shock waves as his job was a contractual one. He saw his savings drop. Life in the hills became more vulnerable to the negative impacts of the lockdown. This was when he joined Margshala. "Margshala was like a margdarshan (life-guidance) for us," he said. For Kishore, Margshala was more than just mentoring and continuity, he found hope in the program. "The best part of the program is that the people who were there for us initially are still there, even after the program ended," he said.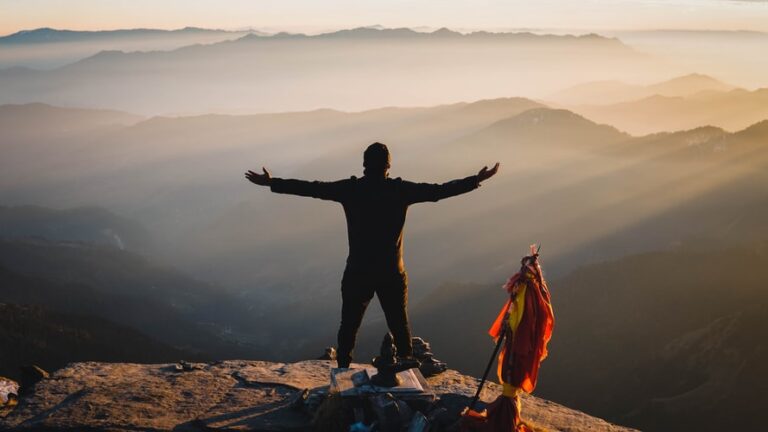 While Margshala continued, Kishore also started getting into his trekking venture, motivated by his own passion and Margshala mentors. The lockdown has devastated and transformed lives, but it could not destroy dreams and hopes. Kishore has also started renting out a vehicle for tourist expeditions. His entrepreneurial nature has motivated him to expand his venture and realize that dreams can come true for the mountain youth.
If Kishore's story inspires you to become an entrepreneur living in Uttarakhand, join Margshala today!
Apply here: